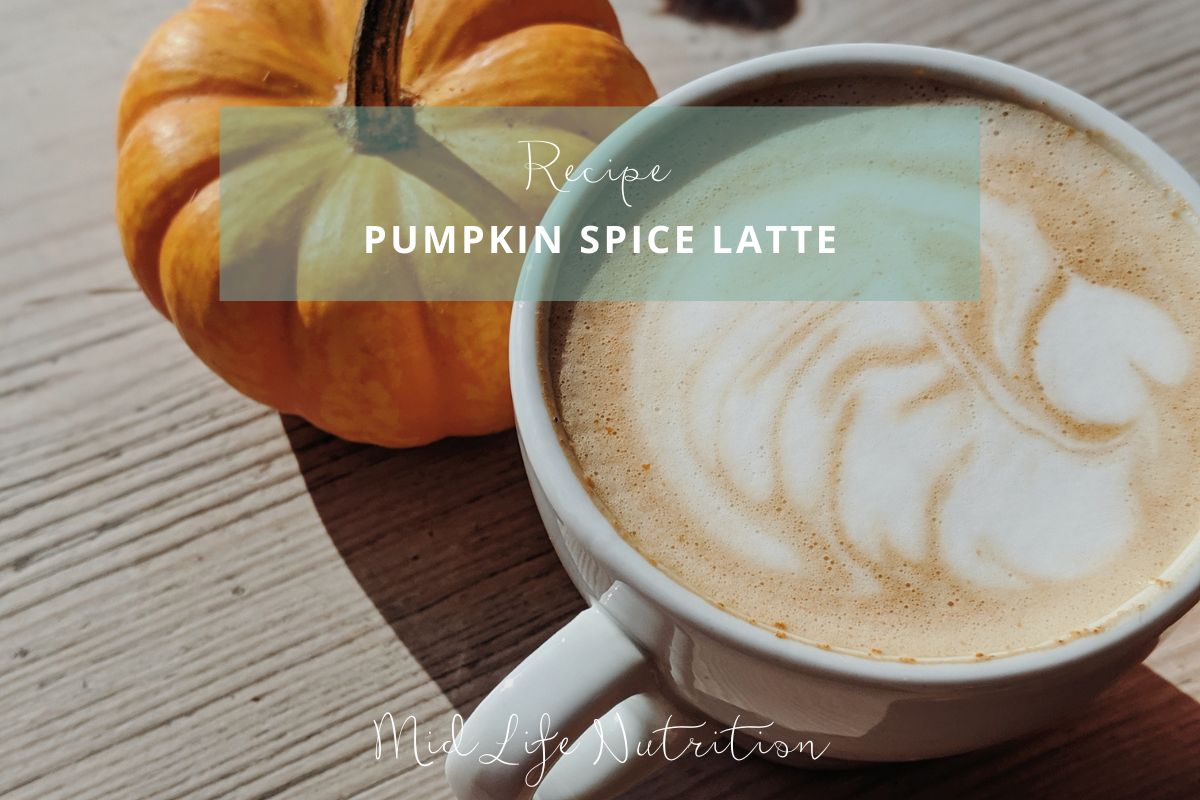 There's nothing like a coffee for perking up your spirits on Autumnal days But this is coffee as you never knew it. A pumpkin spice latte, with a wonderful spicy aroma, which you can make very easily in your own kitchen. For a lot less than you'll pay in a cafe! And it will be much healthier and lower in sugar.
Pumpkin is full of plant antioxidants such as carotenoids, which are great for supporting your skin and immune function. These are two important focuses in peri menopause.
The recipe uses pumpkin puree which you will find in the tinned section of the supermarket. Or, if your kids are into making pumpkin lanterns for Halloween, it's a good way to use up the scraped out pumpkin! You'll need to strain it though, to get rid of the excess water and make it more concentrated.