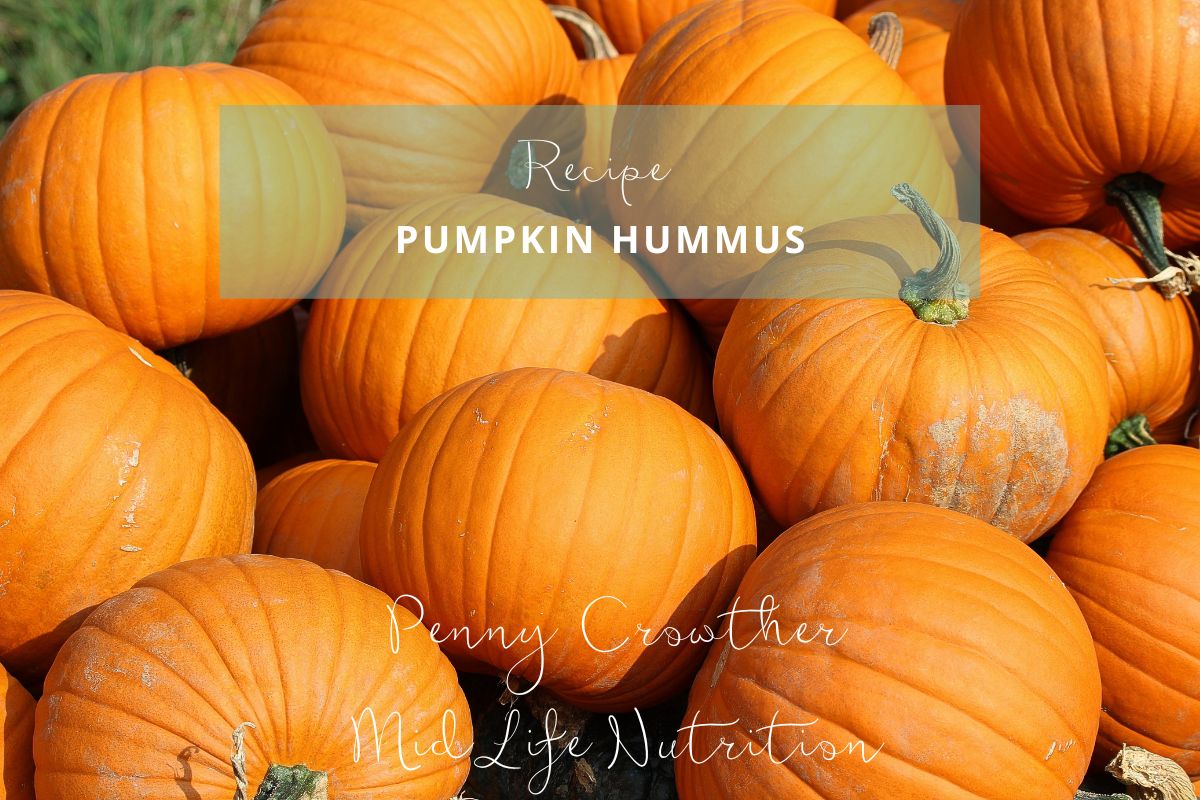 Click here to view or download this fun pumpkin hummus recipe, perfect for Halloween or any time you fancy a change from regular hummus.
Hummus is a super healthy menopause snack. It's a source of plant protein and good fats and will help keep you full in between meals. Dip some raw vegetables sticks into it and you've got some of your five a day too!
You can get pureed pumpkin in some supermarkets but if you have trouble finding it you can simply buy a fresh pumpkin and cook it. Or use up those left overs from scraping out pumpkin lanterns!