Clinic
Live Free Wellness
265 Putney Bridge Road
Putney, London
SW15 2PT
Please call 07761 768 754 or email penny@nutritionistlondon.co.uk to discuss your needs or make an appointment. Fees and what is included are below.
8

WEEK

WELLNESS

PROGRAMME
What is included:
Initial questionnaire & food diary
1 hour initial face to face consultation
3 x 30–45 mins (dependent on your needs) remote follow up consultations at approx 2 week intervals
All advice delivered in bite sized actionable chunks that you can put into practice straight away
Empathic coaching, encouragement and support to stick to your plan
Step by step verbal & written instructions to avoid overwhelm
Email support in between consultations if required, to keep you on track
Supplement and test plan as required
Advice tailored to YOUR needs only
Total Fee: £350 (£300 if the initial consult is done by skype). A small investment for a big transformation! All appointments must be taken within 3 months.
Single Appointments also available: £120 one hour
Please call 07761 768 754 or email penny@nutritionistlondon.co.uk if you have any questions at all or would like make an appointment
Reasons to book 1 to 1 with me
You struggle to make lasting changes to your health and lifestyle
You are confused and overwhelmed by all the information on the internet and you need someone to show you step by step what is right for you
You already think you eat healthily but you don't feel as well as you believe you could
You would like insight into how food and nutrition can help

YOU

specifically feel better
You would like to stop wasting time and energy trying to figure it out for yourself
You have checked in with your

GP

but not felt any better afterwards
You know you need to change your diet but don't know where to start
When you work one to one with me, I will cut through the maze of health information with a clear strategy that is suited to you. No more wasted time navigating the net and ending up more stressed. Get clarity with a qualified and experienced practitioner who has your best interests at heart. I will listen carefully to your needs and deliver to you a tailor made programme which is super practical to follow. At each follow up I will support you to keep on track and adjust and update your programme as needed.
---
About Penny Crowther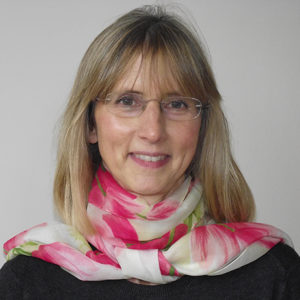 I've never been someone who follows a conventional path in life. Hence at age 50 I found myself adopting a 14 month old baby and getting engaged. At the same time as the menopause kicked in. I've always liked to challenge myself! At an age traditionally associated with winding down and reduced responsibility, I did the opposite and it was certainly quite challenging at first. However, fast forward to a few years later, I love my new life and in many ways have never felt better.
Why am I telling you this? My mission is to let all you lovely middle aged women know that whilst getting older and hormonal flux is inevitable, symptoms are not, if your body is properly nourished. I believe that my knowledge of nutrition has got me where I am today, thriving in middle age and (so I'm told!) looking younger than my years.
So, how did I get here.…? My interest in food goes back a long way. As a child, I loved being in the kitchen cooking various concoctions which contained way too much sugar including fudge and peppermint creams… "Home Economics" as it was known then, was my favourite subject at school because I enjoyed making recipes in the school kitchen. When I went to university I followed my head rather than my heart and did a degree in Classical Studies. We got a full grant back then and uni life was great!
After graduating, I was soon drawn into working in health and food places. My career started with icecream. It involved cycling around a theme park selling cornettos to be more precise… Fruit picking followed and from there on the only way was up. I moved on to the pioneering vegetarian restaurant in London, Cranks, Holland and Barrett where I managed a shop for a while, a couple of high end health clubs where I worked as an aromatherapist and massage therapist and finally a vitamin company. By now it was 1994 and I began my training in nutritional therapy, a very niche career in those days. From that moment on something clicked into place, I knew that nutrition was the important missing part of the health puzzle for me and I was excited at the prospect of being able to use my knowledge to help others.
I remember the joy and satisfaction I felt when my very first client felt better. I have been in practice for many years now and I still get the same pleasure from seeing people transform their health and quality of life. Hopefully you too will be one of them!
Email penny@nutritionistlondon.co.uk or call 07761 768 754 to book an appointment with me.
I write for Positive Health magazine and have contributed content to health related articles for the Daily Telegraph, Hello!, Women's Health, Huffington Post, The Times Literary Supplement, Champneys, Men's Health, Sainsburys Magazine, Pregnancy & Birth and Marie Claire. Some of my successful pregnancy cases were featured in the Daily Express and Daily Mirror. I am a current member of the BANT (British Association for Applied Nutrition and Nutritional Therapy) and registered with the government regulatory body, the Complementary and Natural Health Care Council (CNHC) which ensures high standards of training, qualification and insurance.
My approach to health is holistic, and takes into account emotional, mental and environmental factors as well as nutrition. I have studied many complementary therapies before training as a nutritionist which provides a broad foundation of knowledge. I am dedicated to personal and professional development and frequently attend lectures and seminars to keep up to date with the latest scientific nutrition research.
"I would recommend Penny to everyone with my eyes closed, she helped me get my life back! For the first time I feel my age, and healthy, vibrant with oodles of energy and the weight just seems to melt off me. And the best part is this doesn't even feel like a diet because I can eat quite a lot and never get hungry. I could feel the difference from the first day itself, what better motivation do you need? I no longer glug gallons of coffee on a daily basis, I can't remember the last time I had a craving for sugar (especially significant since previously I would have happily killed anyone getting in the way of me and cake) and I this time I barely even noticed I had my period, as opposed to being laid up in bed in pain and being a stroppy, cranky nightmare! I have even started to enjoy cooking because now I know whatever I am eating is good for my mind and body and this inspires me to get creative in the kitchen. And all this in just four weeks! I love that I have the energy to do all the things I want and enjoy my life the way I believe I am meant to, and I thank Penny from the bottom of my heart for helping me achieve this."