Mid Life Nutrition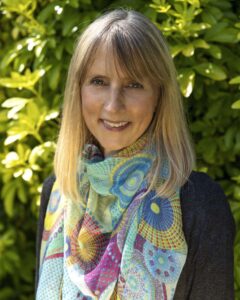 Mid Life for women is often a time of fluctuating hormones and changing circumstances. You may start to notice your zest and vitality reducing or become aware of niggling health issues. It doesn't have to be this way and looking at your diet and nutrition can have a hugely positive impact. The food you eat affects every cell and system in your body. It optimises how you look and feel, both mentally and physically.
Hi, I'm Penny, an experienced London nutritionist. I support women through the changes of peri menopause and menopause. I been in practice for over 20 years in London and now work remotely.
Personalised nutrition programmes
Most of us know the basics of healthy eating. You've probably heard the often repeated advice to eat a "balanced diet" and many people think they are following one. However, the concept of a "balanced diet" is too vague and unhelpful. Specific changes to your diet, targeted to you make all the difference.
In addition, in the midst of the huge amount of information bombarding us about diet and the latest food fashions, it's easy to get confused. Many women have found that the most effective approach to get clarity is to receive an individually tailored wellness plan to fit their particular health picture. And that is exactly how I can help you. See below for some unsolicited testimonials!
To book an appointment view consultation options here »
I feel amazing.
I haven't felt like this for years. It's a different life!
I've been meaning to say a huge thank you for months.
Your advice was brilliant. I achieved my transformation in just 12 weeks and knowing what and when to eat was the difference. I was 209lbs when I started and finished at 185lbs.
I feel so much better in myself.
My anxiety on waking has completely gone. I've had a breakthrough.
I feel like I am far more on track and motivated.
I was lost before and now have a sense of direction.
Thank you
SO

much for all of this!

I really appreciate it. I'm actually getting on really well with the diet and not had any sugar cravings. I'm really pleased already. Thanks so much.
Just wanted to let you know that I am feeling great again!
My stomach has totally settled down. I have been able to eat meat and digest it without a problem. Whereas before I would have said my energy levels were about 80%, I would say they are now 90–95%.
I would recommend Penny to everyone with my eyes closed, she helped me get my life back!
For the first time I feel my age, and healthy, vibrant with oodles of energy and the weight just seems to melt off me. And the best part is this doesn't even feel like a diet because I can eat quite a lot and never get hungry. I could feel the difference from the first day itself, what better motivation do you need? I no longer glug gallons of coffee on a daily basis, I can't remember the last time I had a craving for sugar (especially significant since previously I would have happily killed anyone getting in the way of me and cake) and I this time I barely even noticed I had my period, as opposed to being laid up in bed in pain and being a stroppy, cranky nightmare! I have even started to enjoy cooking because now I know whatever I am eating is good for my mind and body and this inspires me to get creative in the kitchen. And all this in just four weeks! I love that I have the energy to do all the things I want and enjoy my life the way I believe I am meant to, and I thank Penny from the bottom of my heart for helping me achieve this.
I highly recommend Penny Crowther.
I feel so much better. I had tried following diets from books but it didn't work.
Thank you so much for a wonderful session.
I felt like I gained some real insights and you asked some very helpful questions.
I've been feeling so much better since following your plan.
I haven't taken acid reducing tablets in 6 months.
I no longer take anti-histamine tablets.
The change of diet you recommended seems to have got rid of most of my hayfever and dust allergy.
Google reviews