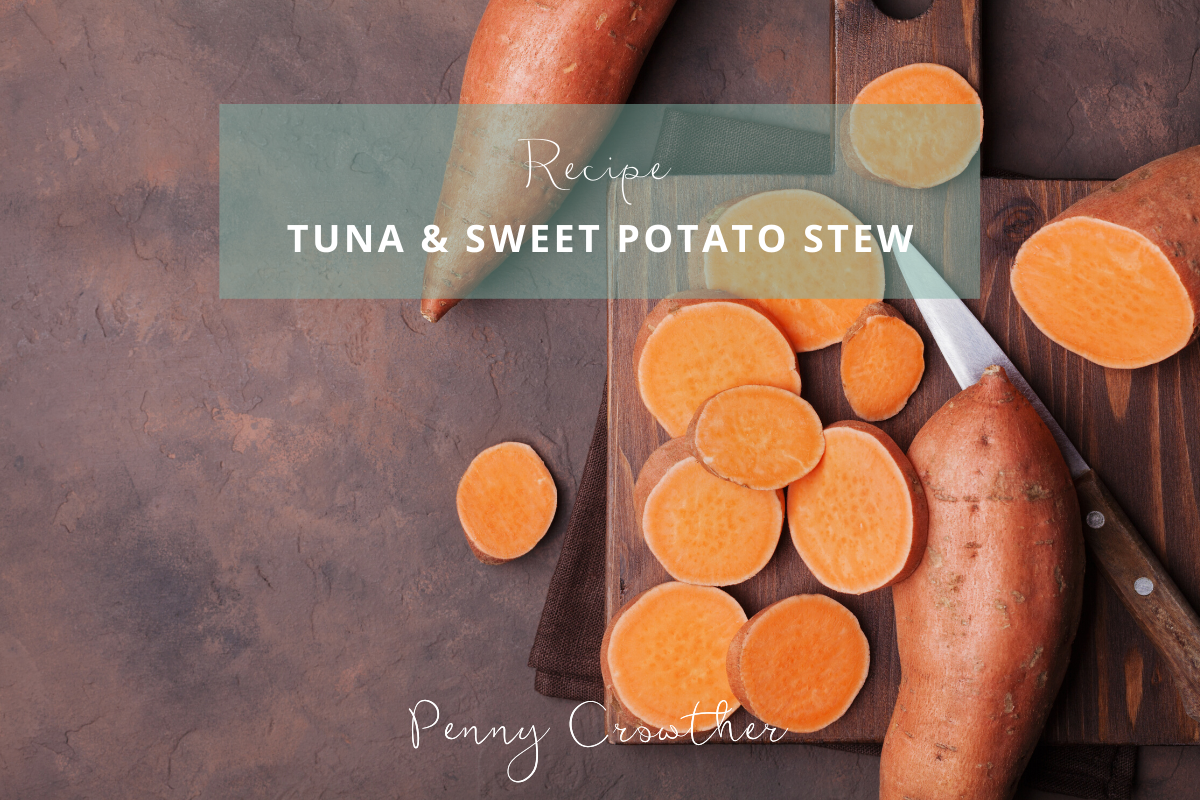 TUNA & SWEET POTATO STEW (serves 2)
1 very large sweet potato peeled and cut into small cubes
400g tinned tomatoes in juice
1 medium onion finely chopped
Standard can of tuna (approx 130g drained weight)
Large pinch of paprika
This super quick and healthy recipe is great for a week night supper.
Put the chopped onion and sweet potato cubes into a small pan, add a dash of water, just enough to stop them sticking to the pan whilst cooking, cover and let them cook until soft but not mushy. You can alternatively steam them.
Add the tomatoes, tuna and paprika, stir well and simmer for a couple of minutes. Serve with brown gluten free pasta, rice or quinoa and green vegetables. Dinner served!
NUTRITION DATA (per serving)
397 calories
22g protein
7g fibre
6g fat (1g saturated fat)
59g carbs
24g sugar (naturally occurring)