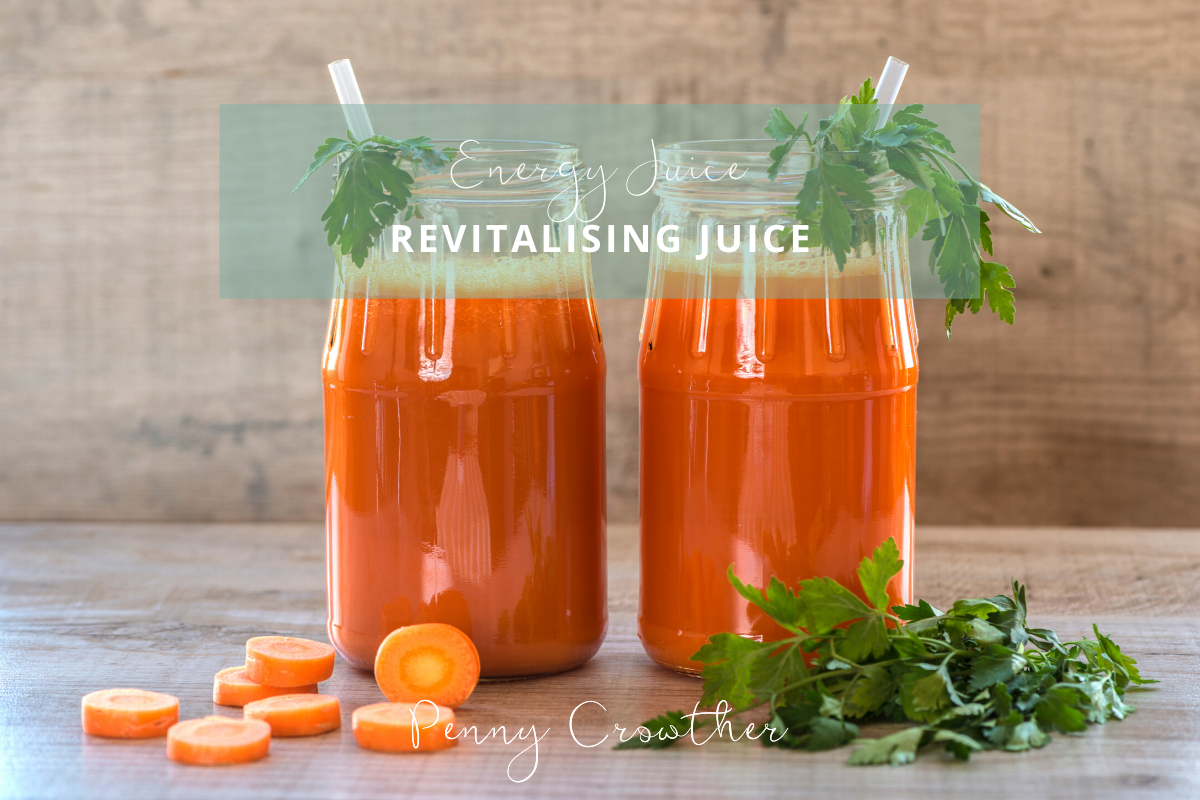 2 large carrots
handful of watercress
quarter of a red bell pepper
Simply juice all three and mix together. It's a good stimulating juice for first thing in the morning (the watercress has a strong peppery flavour) and it is very rich in beta carotene, a good all round immune protector.
If you're new to juices, try one a day to start with as they can have quite a strong effect. Add plain, live yoghurt or water if you want to dilute. If you have a candida problem, stick to vegetable juices rather than fruit juices. Make sure you continue to eat whole vegetables and fruit as well for the fibre.