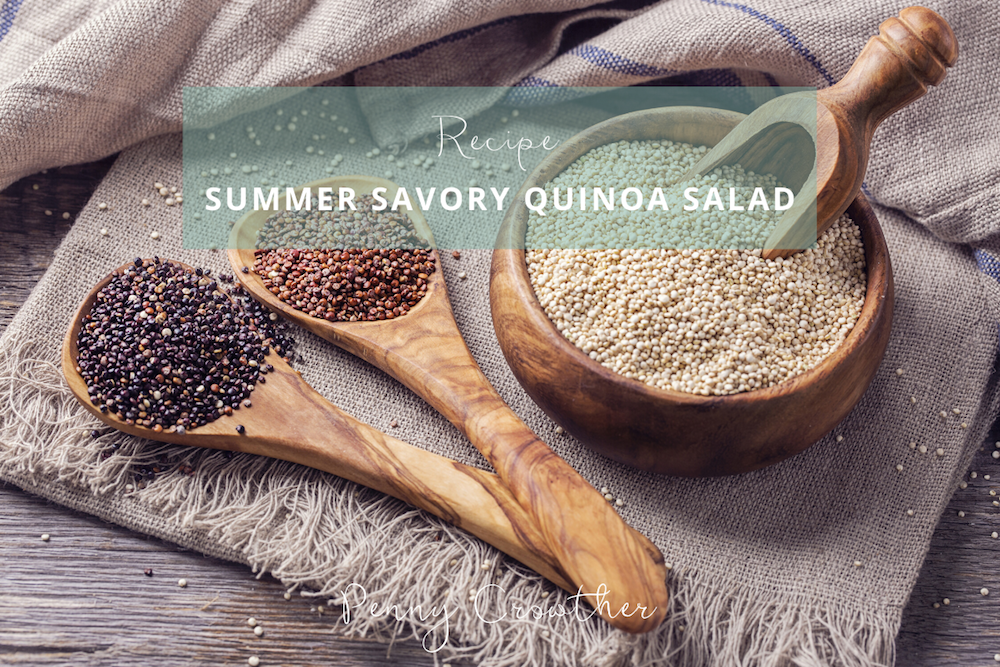 This is a good dish to make in advance to allow the flavours to infuse! It goes well with cold chicken & green salad and is portable for a packed lunch. For a complete vegetarian meal, add kidney beans for protein. You can also use brown rice instead of quinoa as a variation.
8oz (225g) quinoa

6oz (175g) dried apricots washed and finely chopped

4 tablespoons fresh mint chopped (plus a sprig to garnish)

50g bag fresh parsley chopped

6 trimmed and sliced spring onions

2 crushed garlic cloves

4 tablespoons lemon juice

3 tablespoons olive oil

Dash of tamari sauce (optional)
Rinse the quinoa thoroughly and cover with fresh cold water. Bring to the boil, reduce heat and simmer for 20 minutes or until all the grains have turned transparent and the spiral like germ has separated. Drain and set aside. Add all the other ingredients and garnish with fresh herbs before serving.