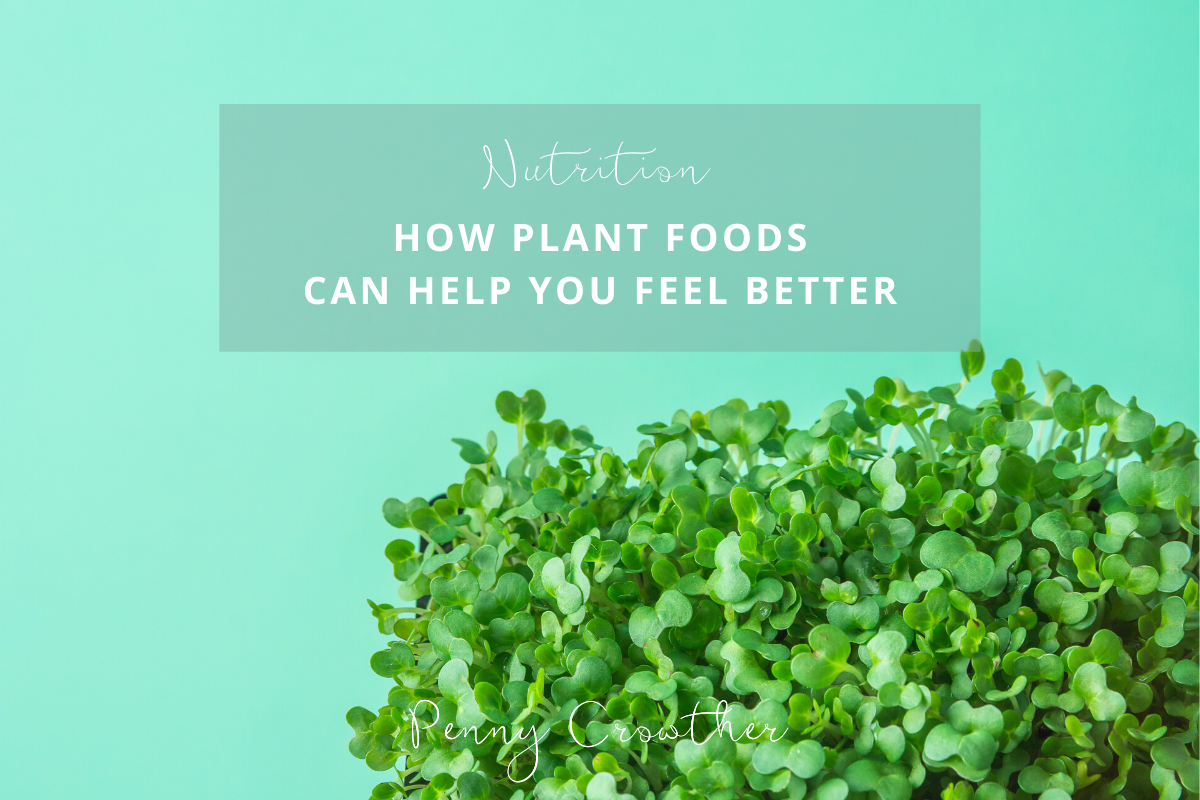 As I write this, it is the middle of Veganuary, the increasingly popular, meatless beginning to the year (full disclosure, to date I have not done a 100 percent vegan month but I love plantfood!).
A plant food diet is good for us. It's official. A year ago, the results of a 2 year study by 37 scientists from around the world was published in the Lancet. It was called the Planetary Health Diet and the recommendations were to drastically increase the amount of plant food on our plates and reduce animal foods and sugar.
In case you need reminding, here are some of the proven health benefits of a plant food based diet:
Lowered risk of getting heart disease and cancer
Prevention of diabetes
Reduced likelihood of cognitive decline
Weight loss
Not forgetting the benefits to your wallet!
Should I go vegan?
It is very important to say that eating more plant foods such as vegetables, fruit, nuts, beans, lentils and non-wheat wholegrains, doesn't mean you have to be 100 percent vegan or vegetarian. It is simply about eating a little less animal foods and getting more plant food on your plate. You need to choose the plant food that suits you too. For example, if you have IBS, tofu will probably be a better choice than lentils and beans which can aggravate bloating issues. And you will want to avoid too much insoluble fibre.
If you are totally vegan, making sure that your vegan diet is optimal is super important. It is very easy to become deficient in certain nutrients on a full vegan diet which can lead to significant health problems. However, that is a topic for another newsletter!
Tips for getting more plant food into your diet
Whilst getting more plant foods on your plate is a simple concept, it can require a bit of time and effort. There is a need to plan ahead, ensure the fridge is stocked with healthy fresh foods, make time to cook from fresh ingredients etc etc. Throw in family and work commitments and your good intentions can easily go out of the window!
I thought it might help to share three things that really help keep me motivated around plant based food and cooking:
An ever growing collection of dried herbs and spices. These are essential for interesting plant food dishes. Testing out new combinations can be quite addictive. Check out the curry paste below!

Trying out new recipes on a regular basis in anticipation of new flavours.

See below for my favourite veggie chilli recipe

&

sweet potato curry

Planning ahead by picking out recipes for the week, buying the ingredients in one shop (online works for me).
Once I've got my recipes, rather than start from scratch on an evening, when everyone is starving and I am short of time, I do little bits of prep in spare time slots throughout the week.

For example peeling and chopping vegetables, making a curry sauce etc. That way they are ready to take out of the fridge when needed.

Finally, that boring word, balance, again. But it couldn't be more true in this context. It's not always possible to cook a plant based meal from scratch. In this case go with the flow or ask me for my list of healthy ready meals. I was pleased to see recently in my local M

&

S, a huge display of their Plantfood Kitchen range!