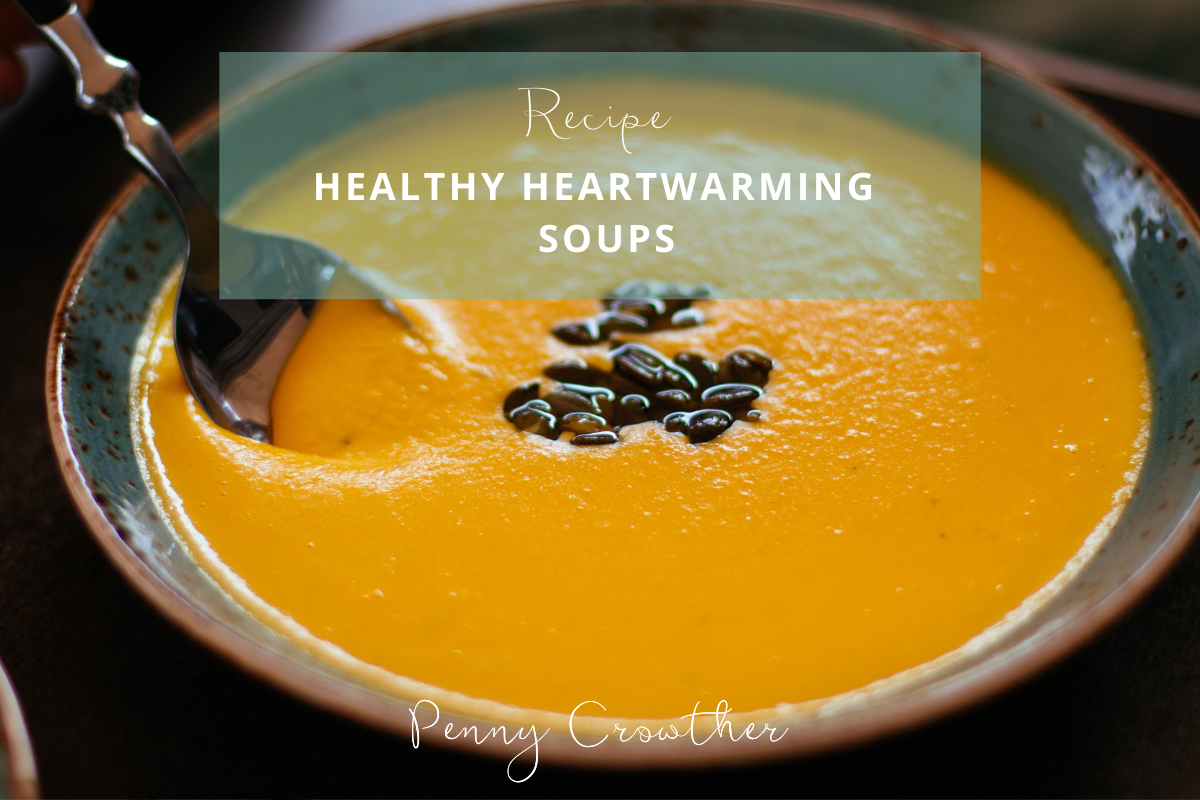 Soups are the perfect way to get lots of anti oxidant rich vegetables into your diet. Plant antioxidants are great for protecting your heart, brain and immune system, not forgetting your skin!
In cooler weather, soups make a warming alternative to a smoothie.
Blending a soup into an ultra smooth consistency is an easier way to digest vegetables, if you suffer from bloating or other IBS related issues.
Download my 4 tasty soup recipes They are Creamy Broccoli, Butternut & Pear, Roasted Red Pepper & Tomato Lentil and Carrot, White Bean & Tahini.