Clinic
Live Free Wellness
265 Putney Bridge Road
Putney, London
SW15 2PT
Please call 07761 768 754 or email penny@nutritionistlondon.co.uk to discuss your needs or make an appointment. Fees and what is included are below.
Reasons to book 1 to 1 with me
You know you need to change your diet but don't know where to start
You are confused and overwhelmed by all the information on the internet
You already think you eat healthily but you don't feel as well as you think you could
You would like to stop wasting time and energy trying different diets
You have checked in with your

GP

but not felt any better afterwards
When you work one to one with me, I will cut through the maze of health information with a clear strategy that is suited to you. No more wasted time navigating the net and using up valuable mental energy. Cut the stress out and get clarity with a qualified and experienced practitioner who has your best interests at heart. I will listen carefully to your needs and deliver to you a tailor made programme which is super practical to follow. At each follow up I will support you to keep on track and adjust and update your programme as needed.
6

WEEK

WELLNESS

PROGRAMME

PACKAGE
This is what you will get:
Initial questionnaire & food diary
1 hour initial consultation
3 x 30 mins skype follow up consultations at 2 week intervals
All advice delivered in bite sized actionable chunks
Step by step verbal & typed instructions to avoid overwhelm
Email support in between consultations to keep you on track
Supplement and test plan (if needed)
Advice tailored to YOUR needs only
Total Fee: £300 (£275 if the initial consult is done by skype)
Please call 07761 768 754 or email penny@nutritionistlondon.co.uk if you have any questions at all or would like make an appointment
---
About Penny Crowther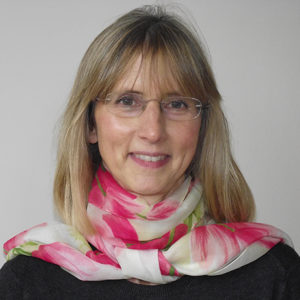 Penny qualified as a nutritional therapist in 1997 and has been in practice ever since. She has seen many hundreds of individual clients at her practice in SW London. Her life long interest in nutrition and natural health goes back 25 years when she experienced at first hand the powerful impact of food and nutrition on her own health. She lives in Hampshire with her partner and son.
She has written many nutrition related articles for magazines such as Positive Health, Families, Green Farm, Health Matters and The Health Times. She has contributed content to health related articles for the Daily Telegraph, The Times Literary Supplement, Pregnancy & Birth and Marie Claire. Some of her successful pregnancy cases have been featured in the Daily Express and Daily Mirror. She is a current member of the BANT (British Association for Applied Nutrition and Nutritional Therapy) and is registered with the government regulatory body, the Complementary and Natural Health Care Council (CNHC) which ensures high standards of training, qualification and insurance.
Penny's approach to health is holistic, and takes into account emotional, mental and environmental factors as well as nutrition. She studied many complementary therapies before training as a nutritionist which provides a broad foundation of knowledge. She is dedicated to personal and professional development and frequently attends lectures and seminars to keep up to date with the latest scientific nutrition research.
"I would recommend Penny to everyone with my eyes closed, she helped me get my life back! For the first time I feel my age, and healthy, vibrant with oodles of energy and the weight just seems to melt off me. And the best part is this doesn't even feel like a diet because I can eat quite a lot and never get hungry. I could feel the difference from the first day itself, what better motivation do you need? I no longer glug gallons of coffee on a daily basis, I can't remember the last time I had a craving for sugar (especially significant since previously I would have happily killed anyone getting in the way of me and cake) and I this time I barely even noticed I had my period, as opposed to being laid up in bed in pain and being a stroppy, cranky nightmare! I have even started to enjoy cooking because now I know whatever I am eating is good for my mind and body and this inspires me to get creative in the kitchen. And all this in just four weeks! I love that I have the energy to do all the things I want and enjoy my life the way I believe I am meant to, and I thank Penny from the bottom of my heart for helping me achieve this."