Please call 07761 768 754 to discuss your needs or make an appointment.
Consultation Fees
Initial consultation: Up to 60 minutes £95 (+ menu/supplement plan sent afterwards)
Follow Ups: First follow up 30 minutes (+ plan adjustments sent afterwards) £45
Subsequent follow ups (with more than 6 weeks gap) 45 minutes (+ updated plan sent afterwards) £60
What happens during a consultation?
When you come for your consultation, you will have been asked to complete a confidential questionnaire beforehand. During the initial session, a thorough case history is taken to build up a detailed picture of your health.
You will be provided with an eating programme which will fit practically into your lifestyle. Usually a few carefully selected supplements will be suggested in addition to the food programme, to bring the body back into balance. It is then recommended that you come for a follow up appointment to assess progress and make any adjustments, in 4–6 weeks time. From one to three follow ups are required depending on the individual case.
---
About Penny Crowther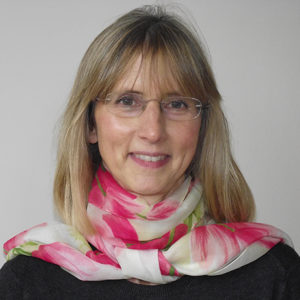 Penny qualified as a nutritional therapist in 1997 and has seen many hundreds of individual clients at her practice in SW London. Her life long interest in nutrition and natural health goes back 25 years when she experienced at first hand the powerful impact of food and nutrition on her own health. After graduating she worked in retail management for a health food chain and then went on to work as a consultant for a vitamin company.
Since then she has written many nutrition related articles for magazines such as Positive Health, Families, Green Farm, Health Matters and The Health Times. She has contributed content to health related articles for the Daily Telegraph, The Times Literary Supplement, Pregnancy & Birth and Marie Claire. Some of her successful pregnancy cases have been featured in the Daily Express and Daily Mirror. She is a current member of the BANT (British Association for Applied Nutrition and Nutritional Therapy) and is registered with the government regulatory body, the Complementary and Natural Health Care Council (CNHC) which ensures high standards of training, qualification and insurance.
Penny's approach to health is holistic, and takes into account emotional, mental and environmental factors as well as nutrition. She studied many complementary therapies before training as a nutritionist which provides a broad foundation of knowledge. She is dedicated to personal and professional development and frequently attends lectures and seminars to keep up to date with the latest scientific nutrition research.
"I would recommend Penny to everyone with my eyes closed, she helped me get my life back! For the first time I feel my age, and healthy, vibrant with oodles of energy and the weight just seems to melt off me. And the best part is this doesn't even feel like a diet because I can eat quite a lot and never get hungry. I could feel the difference from the first day itself, what better motivation do you need? I no longer glug gallons of coffee on a daily basis, I can't remember the last time I had a craving for sugar (especially significant since previously I would have happily killed anyone getting in the way of me and cake) and I this time I barely even noticed I had my period, as opposed to being laid up in bed in pain and being a stroppy, cranky nightmare! I have even started to enjoy cooking because now I know whatever I am eating is good for my mind and body and this inspires me to get creative in the kitchen. And all this in just four weeks! I love that I have the energy to do all the things I want and enjoy my life the way I believe I am meant to, and I thank Penny from the bottom of my heart for helping me achieve this."