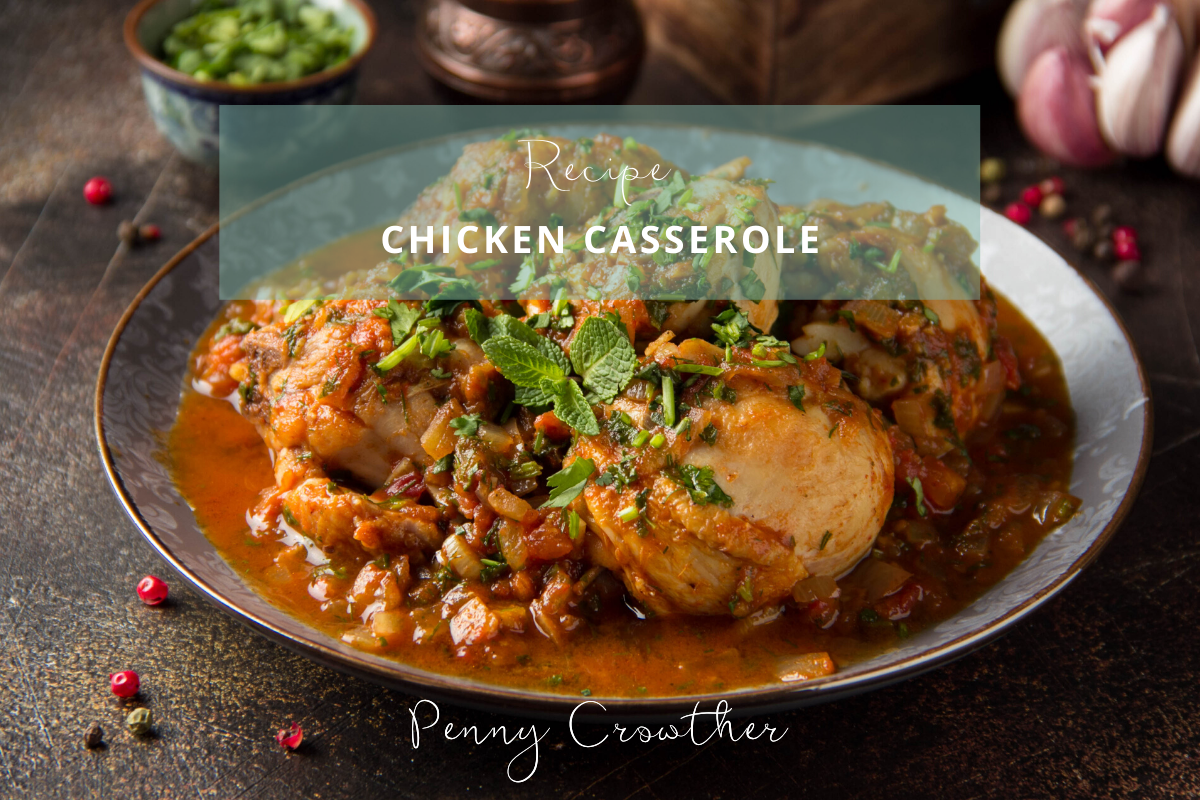 1 onion
1 stick celery
2 large carrots
chunk of swede
1 large parsnip
Generous heaped teaspoon miso powder (Clearspring from health food shops is great tasting)
half pint (285ml) water
1 dessertspoon tomato puree
1 clove garlic
half teaspoon paprika
1 bay leaf
1.5 teaspoons dried herbs e.g. sage, rosemary, majoram or tablespoon fresh herbs e.g. coriander, tarragon)
black pepper
4 organic or free range chicken thighs
1 teaspoon cornflour (optional)
This recipe is from the "Cooking Without" book by Barbara Cousins but with a few important adaptations including the addition of miso powder which makes a huge difference in terms of flavour.
Cut the vegetables into bite-sized chunks and add with chopped or pressed garlic, to a large casserole dish with lid.
Mix the water, miso, herbs, paprika and black pepper & tomato puree and pour into the casserole dish. Cook for 1 to 1 and a quarter hours gas mark 6/400/200 degrees. Check after one hour to see if the chicken is tender. When cooked, blend the cornflour with a small amount of water and add to the casserole to thicken it if you prefer a thicker sauce.
I adapted this recipe for inclusion as one of 5 recipes for older people to cook and you can see it here.