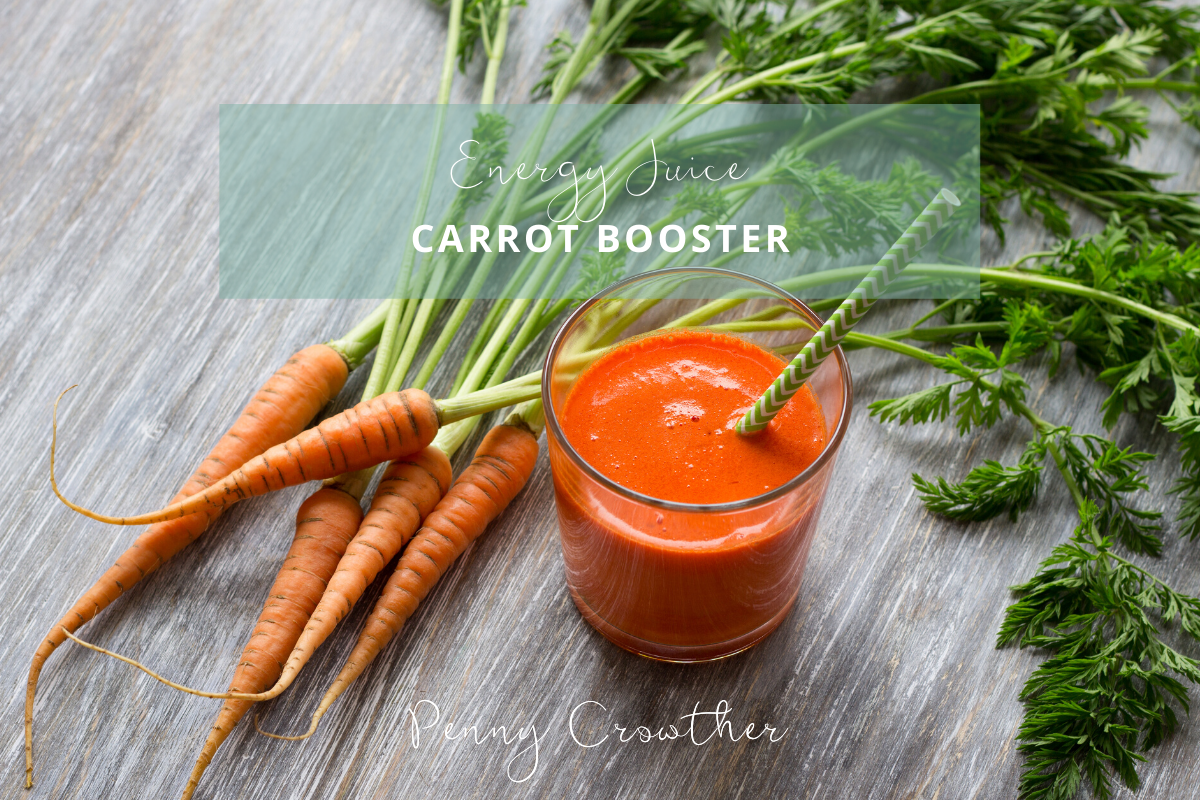 This is quick and simple to make yet packed with anti-ageing, skin enhancing and immune protecting antioxidants. It's also very easy for your body to digest and absorb.
You need one apple, two carrots, one orange and a small (1oz) piece of ginger root.
Peel the ginger and the orange. There is no need to peel the apple (leave the core in as well) and carrot if they are organic. Put all the ingredients in your juicer and you have a power packed drink, great to start the day with!
For an extra detoxifying punch, there are some tasty variations. Replace the orange and ginger with either a handful of parsley (with stalks) OR a medium sized beetroot cut the ends off but leave unpeeled). Parsley is a natural diuretic, helping to get rid of excess fluid in the body and beetroot is a great liver cleanser and tastes surprisingly sweet.