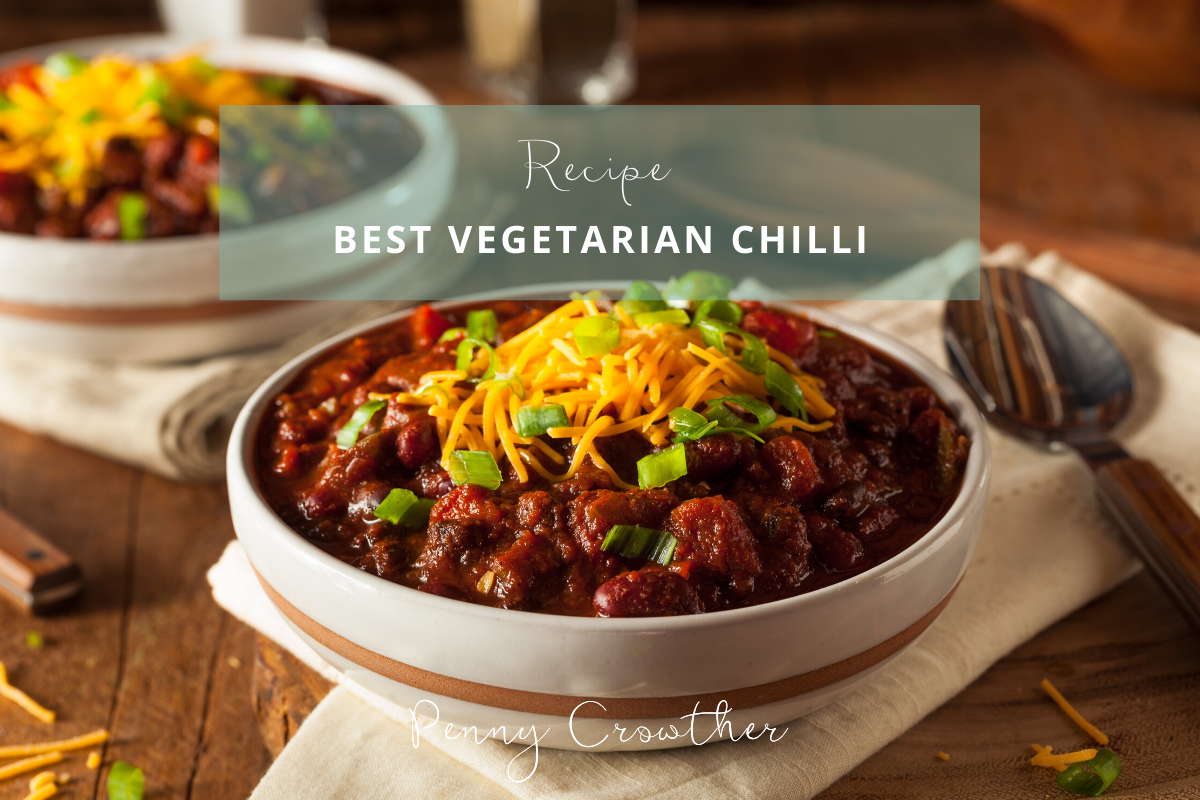 There is nothing better than a chilli to warm up a cold evening. What I like about this one is the courgette cubes, added last so they don't go mushy. They really add bite and I much prefer them to green pepper, but that's my personal opinion. If you eat cheese, grating some on top and grilling until golden brown makes this chilli even more delicious. And don't forget the plain tortilla chips and brown rice! If you're wanting a dairy free alternative to sour cream, the new Alpro plain unsweetened soya/coconut yoghurt works well.
2 x 400g tins kidney beans
1 x 400g tin chopped tomatoes
2 onions, chopped finely
2 teaspoons mild chilli powder (or according to heat tolerance!)
2 chopped green chillies (optional)
2 cloves chopped garlic
2 tablespoons tomato puree
500g button mushrooms, halved or quartered
5 medium courgettes
100g grated cheese (optional)
Fry the onions until soft but not brown. Or if you want to be extra healthy and avoid heating oil, add a small amount of water to the onions, put a lid on the pan and steam until soft.
Add the drained beans, tomatoes, chopped chillies (if using), chilli powder, garlic, mushrooms and tomato puree.
Simmer for approx 45 minutes until slightly thickened. You can speed up the thickening process and create a nice consistency by taking out a mugful, blitzing in a blender and returning it to the pan. Add the courgettes near the end of the cooking time and allow them to soften but still retain "bite" (just a few minutes). If you add them earlier on, they will go too mushy.
Sprinkle with grated cheese and cook under a hot grill for a few minutes until browned and bubbling.
Serves 6