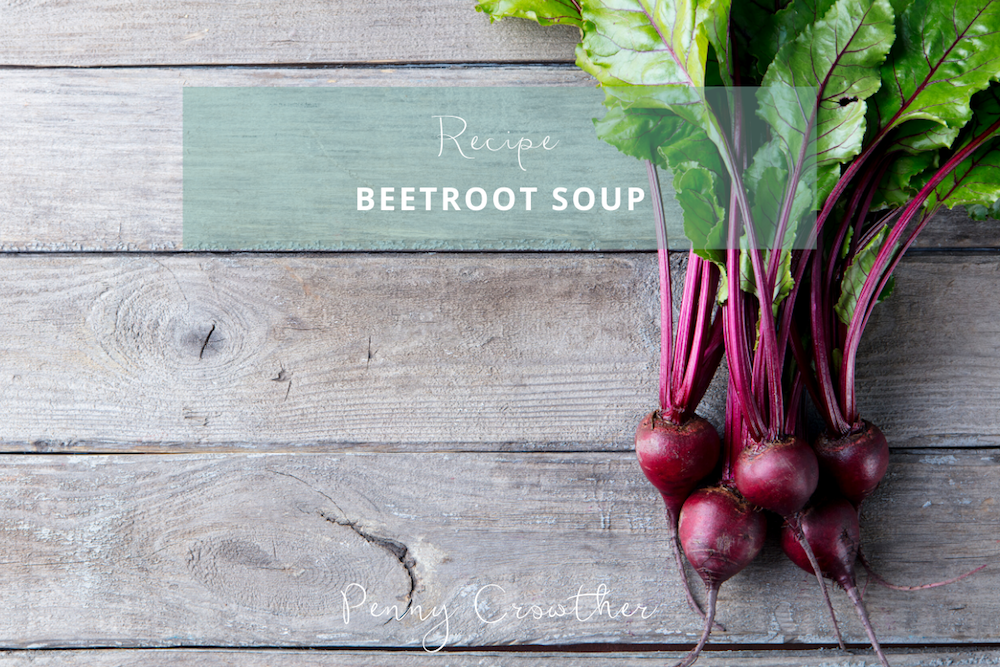 This soup is delicious, very easy to make and beetroot is good for supporting healthy blood pressure. The cider vinegar preserves the bright red colour of the soup and also adds a tang to the flavour.
1 onion peeled and chopped
4 raw beetroots peeled and chopped
4 tomatoes skinned
2 tablespoons cider vinegar
1 pint water/stock
Half a large peeled potato
Put all the ingredients in a large pan and simmer gently for approximately half an hour or until all the vegetables are soft. Liquidise and serve.