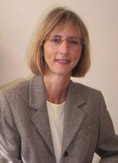 Penny qualified as a nutritional therapist in 1997. During this time she has been in continual practice and has seen many hundreds of individual clients at her practice in SW London and more recently in Bournemouth.
Her life long interest in nutrition and natural health goes back 25 years when she experienced at first hand the powerful impact of food and nutrition on her own health. After graduating she worked in retail management for a health food chain and then went on to work as a consultant for a vitamin company. Since then she has written many nutrition related articles for magazines such as Positive Health, Families, Green Farm, Health Matters and The Health Times.
She has contributed content to health related articles for the Daily Telegraph, The Times Literary Supplement, Pregnancy & Birth and Marie Claire. Some of her successful pregnancy cases have been featured in the Daily Express and Daily Mirror. She is a current member of the BANT (British Association for Applied Nutrition and Nutritional Therapy) and is registered with the government regulatory body, the Complementary and Natural Health Care Council (CNHC) which ensures high standards of training, qualification and insurance.
Penny's approach to health is holistic, and takes into account emotional, mental and environmental factors as well as nutrition. She studied many complementary therapies before training as a nutritionist which provides a broad foundation of knowledge. She is dedicated to personal and professional development and frequently attends lectures and seminars to keep up to date with the latest scientific nutrition research.